As mild as this winter has been, it's still been winter! Don't get me wrong – I've greatly enjoyed our -4° instead of our -40° weather – but veggies & fruit won't grow in -4° any more than -40°. (Well, except for haskap…. but that's not the point.) The point is that I'm getting anxious for spring as I assume many of you are. I've order my seeds long ago and I'm ready to get planting. However, the time is not yet upon us for such things, even though technically, I guess, it's not ever too early to figure out how to prepare your garden for spring.
So in the meantime, I thought I'd look back at a few of the photos I took last autumn to remind myself of what I have to look forward to. The first is a photo of my prized pumpkin. I only got one this year – that's why it's so prized! I wish I had a Mighty Max garden cart to carry it in from the garden! This baby became pumpkin pie. And pumpkin pie. And pumpkin pie. And more pumpkin pie.  (I can think of no greater purpose for a veggie!… or a melon… or whatever a pumpkin is classified as…)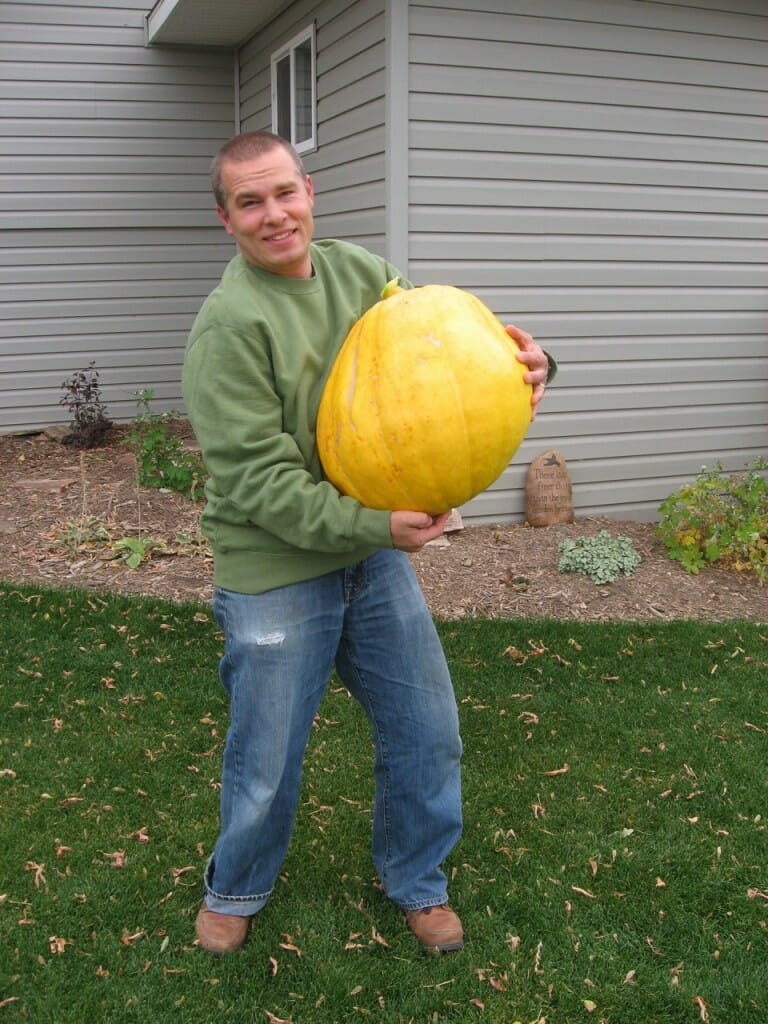 Another highlight of my garden this year was the corn! Man, did we get corn! Not only did the kids love "exploring in the corn"….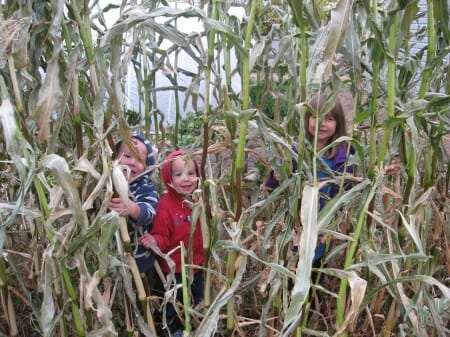 We also enjoyed eating lots and lots of beautiful peaches and cream corn on the cob!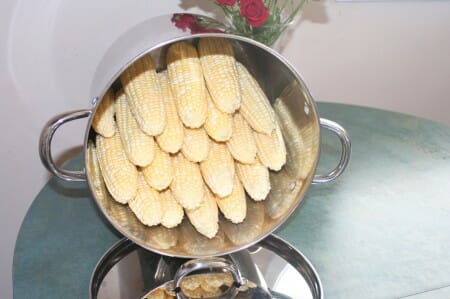 The kids also enjoyed the wildlife that came through this year. We had an ABUNDANCE of ladybugs…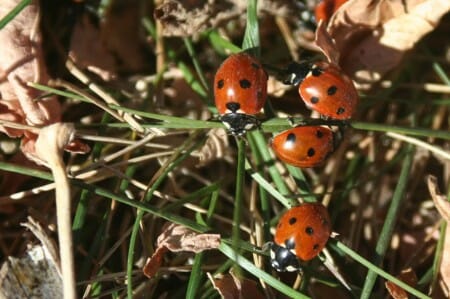 And a we had our first visit by a salamander. This little fellow was living under our composting lettuce heads.
And of course, we took time to stop and smell the flowers.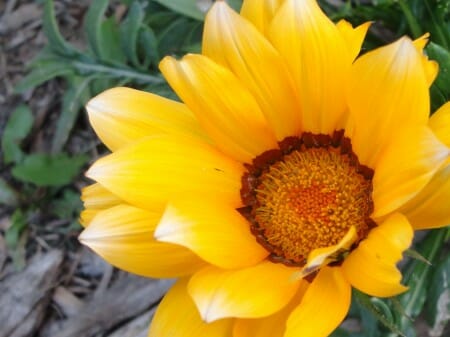 Well, I'm afraid all that reminiscing didn't pacify my longings for spring. In fact, perhaps, it even intensified them a little. But as I look outside, I see the sun shining and the snow melting – and I know that, while it's not here quite yet – spring is indeed coming. And I shall be ready for it!