I don't think I have ever experienced a summer in Alberta when, by the 20th of August, we still have not experienced a 30° day. It's been cool and wet. And frankly, I'm ok with that. 23° is warm enough for me. But I wasn't sure my garden would agree. I thought for sure with all this cool, wet weather, my plants would stop growing and start rotting. And indeed, when I picked my beans last week, there were lots of pods that were just rotting away on the plant. But in spite of that, I still picked a bumper crop of beans. And my peas have done better this year than they have since I moved here. And the corn! Well, let me just show you the corn…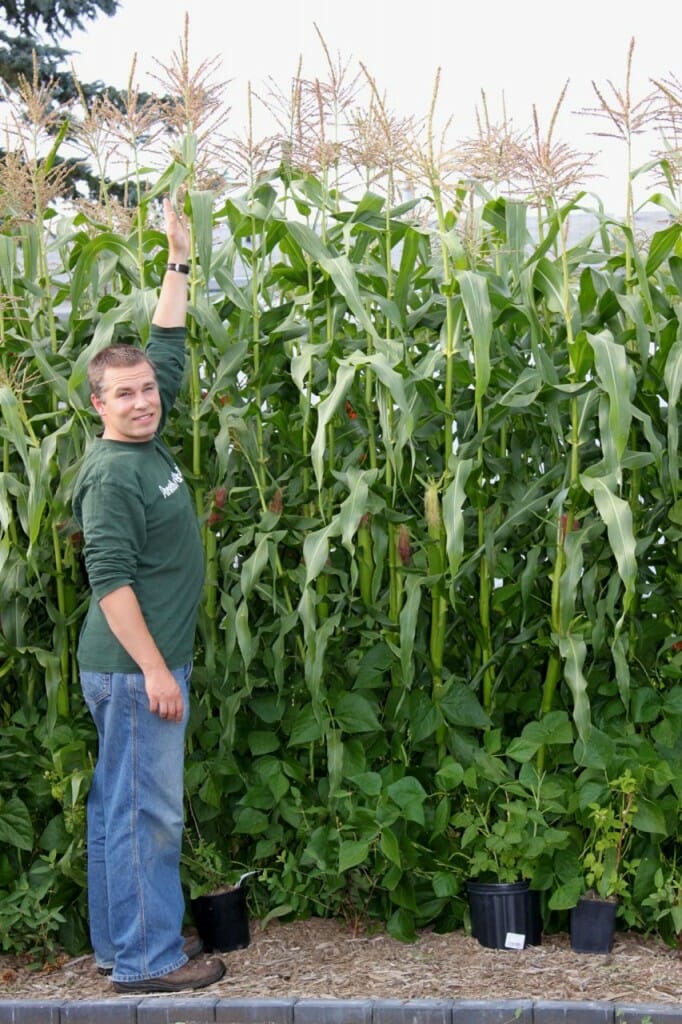 And it's only the 20th of August! So needless to say, I'm impressed. And excited. We're going to be having some major corn roasts this fall!
So what's been your experience with all this wet, cool weather (if you're in Alberta)? Has it been a good year?