Tag Archives:
peas
This evening I took a walk around my yard with my little girl and my camera. We planted a few potatoes in an old dirt pile (for lack of garden space and having extra seed potatoes), planted a couple of cucumbers and transplanted a few tomatoes (left over from Grandma's greenhouse), caught a frog and watched a giant beetle, and through it all – took lots of pictures. So here are a few highlights – at least the ones that were in focus…
The Garden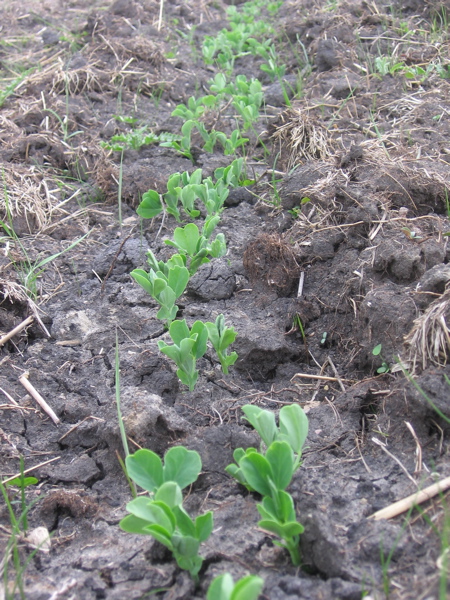 Our journey started in the garden where the peas are starting to pop up. This is the spot that was lawn last year, so I'm thinking it may be a bit grassy/weedy this year.
Our raspberries that we transplanted last year are coming along.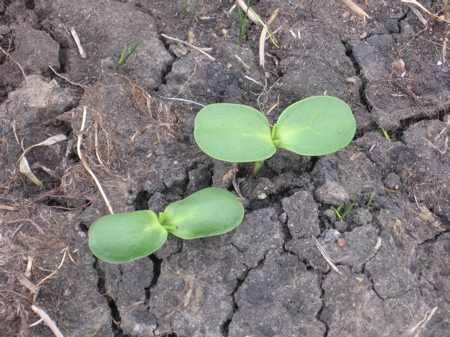 The sunflowers have made their appearance.
The squash is a little nervous about showing it's face.
My pumpkin, hit by frost on May 26th, may actually recover.
The Yard
The mosquitoes are out enjoying the blossoms of my Ethel Pink Mayday.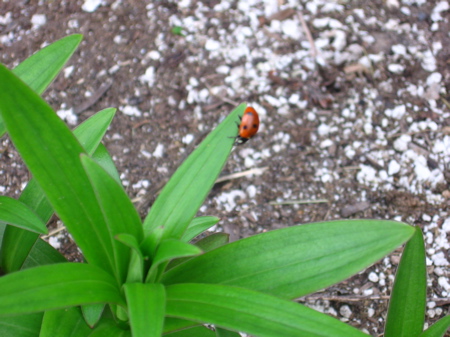 This ladybug posed for us on the tip of a Tiger Lily.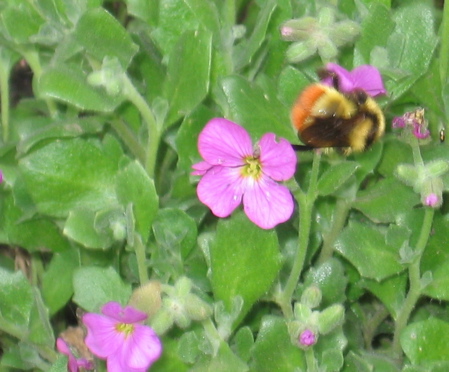 We quickly snapped this picture of this bumble bee before it buzzed off.
The Pasture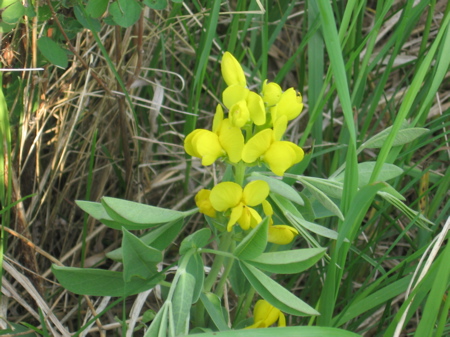 These buffalo beans grow all around this area.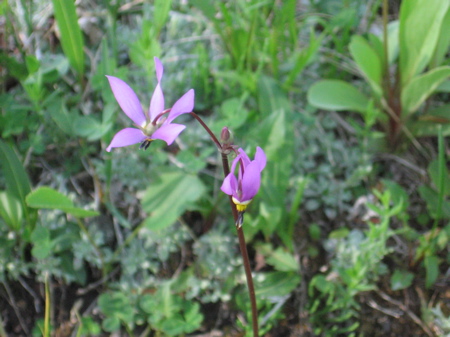 These shooting stars are scattered around the wetlands.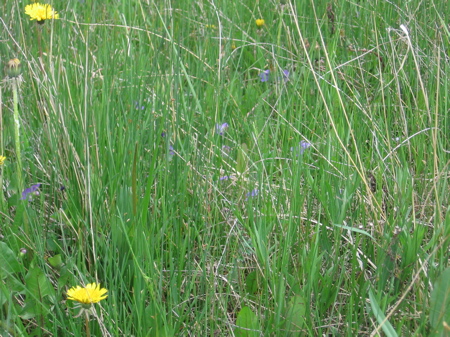 None of my close-up shots worked very well, but these little purple wildflowers sure looked pretty – even the dandelions seemed to fit in.
Well, I hope you enjoyed seeing these pictures almost as much as I did taking them. Oh wait, let me show you one more. It's my favorite, but I'm biased…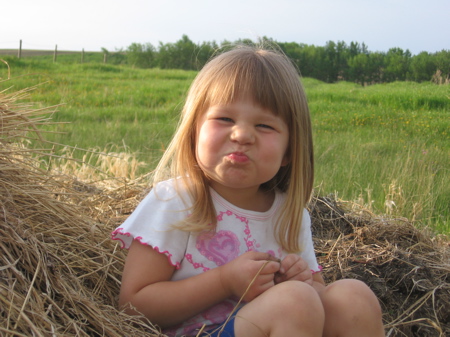 Peas have long been my favorite garden snack. Ever since I was a kid, you would often find me wandering the pea patch popping pods. So needless to say, peas take up a major percentage of my garden plot.
The one thing I didn't (and still don't) like about peas is trying to pick them when the plant is wet with dew or last night's rain shower, and the plant, for one reason or another, is off the fence and on the ground. Then you've got to pick the cold, wet, muddy things. Wouldn't it be nice to somehow avoid all that?
Well, last spring I had an idea. I had seen in a seed catalog a new variety of peas – Greensage. This variety, as the catalog said, was "a semi-leafless vine that makes the pods easier to see and harvest and produces a more upright vine." These Greensage Peas might just be the answer to my problems.
So, that spring I planted three varieties of peas – Homesteader, Green Arrow, and Greensage – in equal amounts. The results? Well, take a look…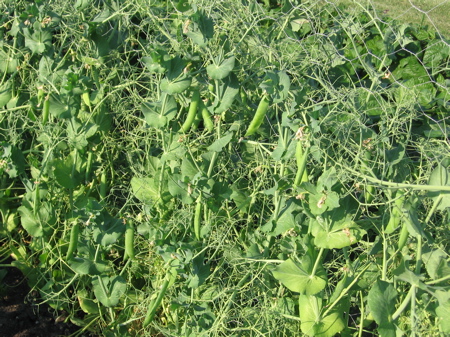 The plants were very viney, and the stuck very well to the chicken wire fence that I had put up for them – even in heavy winds and hail. The Green Arrow and Homesteader had a much greater tendency to fall off the fence in those situations. Due to the lack of leaves, the pods were much easier to see, but the massive amounts of tendrils made picking almost more difficult, as some pods were stuck behind a jungle of entangled tendrils.
When compared with the Green Arrow and Homesteader, the Greensage pods were quite small and we didn't enjoy the taste of the Greensage peas as much.
| | | | |
| --- | --- | --- | --- |
| | Green Arrow | Homesteader | Greensage |
| Yield (pails of pods) | 8 | 9 | 6 |
| Flavor | Good | Good | Ok |
| Easy of Picking | Best | Good | Poor |
| Uprightness (with fence) | Good | Good | Best |
So make your conclusions as you will. It really depends on what's most important to you. If your space is limited, Homesteader certainly gives the best yield. If you're concerned about keeping the pods out of the dirt, the Greensage is the way to go.
As for me, I'm sticking with the Green Arrow and Homesteader. But I have heard good things about Mr. Big peas… Perhaps next year.