Recently I received a comment on my post "How to Build An Inexpensive Hoop-Frame Greenhouse" from Stacy in Nova Scotia. Using the design she found at AlbertaHomeGardening.com, she built a 10 x 22 greenhouse. I asked her to send along a few pictures and she did. So I thought it would be good to share them with you to show you another example of how you too can build your own greenhouse. So here is her comments and her pictures. Thanks Stacy!
Well, we just built this greenhouse, with a few changes, we made ours 10×22. We put a piece of strapping 2 feet off the floor running the length of the greenhouse to sturdy it up. We also used strapping in the top centre (instead of pipe and zip ties)attached to the hoops with the metal electrical bands , we got a box of 50 for 8$.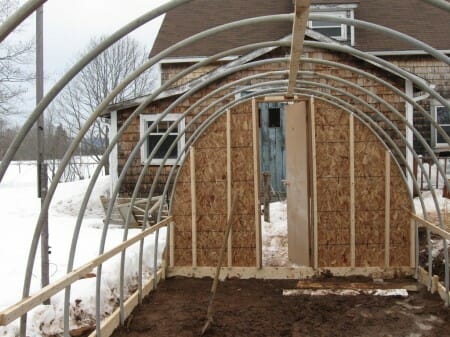 It was complete in 2 days! Its wonderful! When we bought our farm it came with a huge pile of electrical conduit, enough for 3 or 4 of these greenhouses. We plan to build another very soon. We couldn't have been happier to find this design! Good job!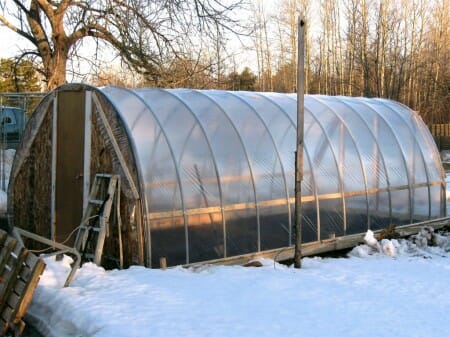 It is now full of many vegetables, flowers and herbs getting ready for the upcoming season.
Happy gardening,
Stacy