Hoop Frame Greenhouse in New Zealand
It seems everyone is in the greenhouse building mode! Ok, well, maybe not EVERYONE, but many are. I'm still working on plans for my next  greenhouse, but until then I wanted to show you another greenhouse that was built from my plans in my article "How to Build an Inexpensive Hoop-Style Greenhouse". This one is from Farshid out of New Zealand. It took him three afternoons to build (after work that is), and cost about $200 NZ – that's about $137 Canadian.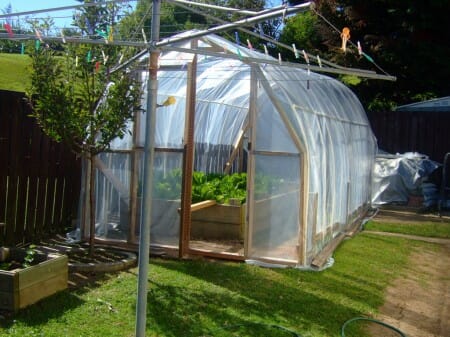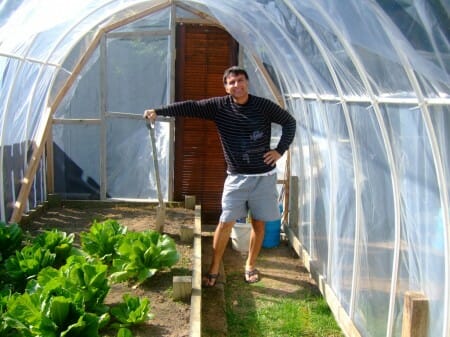 Thanks Farshid! Looks great!