While traveling through southern California & Arizona over Christmas, I saw some super-sized gardens. Having grown up in central Alberta, I'm used to seeing large fields of hay or wavy seas of wheat. On occasion I've even seen some fields of corn, peas, and even strawberries. But never have I seen acres upon acres of lettuce, onions, and broccoli.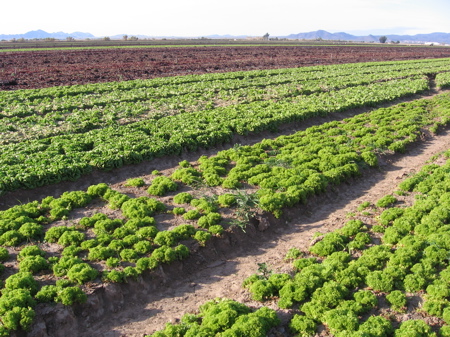 It was quite a sight to see – rows upon rows of lettuce. In Arizona, lettuce is a common winter crop. One local farmer I talked to said their family grew watermelons and corn in the warmer months and lettuce during the winter.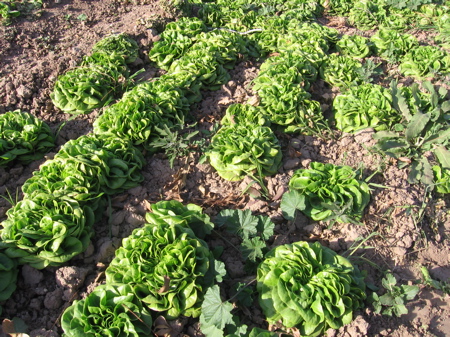 The winter climate of Arizona is not too far removed from Alberta's summer climate. In fact, while I was there in December and early January, the average daytime high was about 18 degrees Celsius. So why don't you ever see fields of lettuce in Alberta? It can't be because of a lack of market – there are several greenhouses in Alberta that grow lettuce.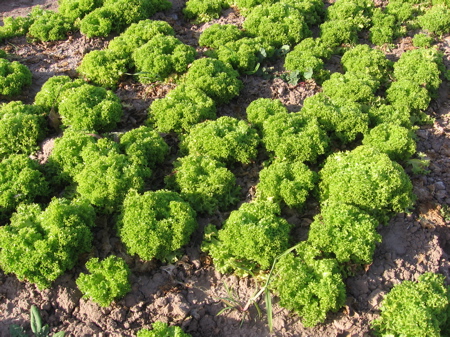 I would guess the reason we don't see fields of lettuce in Alberta is due to our frequent hail storms. Arizona very rarely gets rain in the winter and I doubt they ever get hail. In Alberta, though, I can't think of a summer that I haven't seen a hailstorm roll through. If hail didn't destroy the crop, it would certainly damage it.
So until they invent hail-proof lettuce, I guess I'll have to give up my big dreams of becoming a lettuce farmer and settle for growing a few heads in my greenhouse.