Early Haskap Berries
I took a talk around our yard today and was pleased to notice that my haskap plants were covered in little green berries.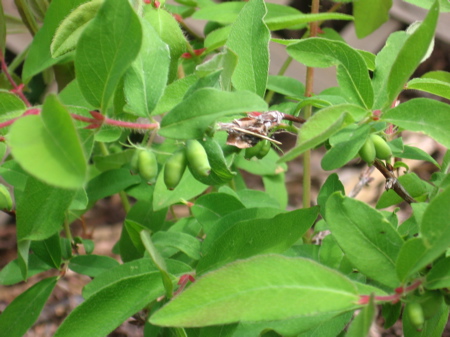 It won't be long before I put up the netting around them to protect them from the birds. Man, am I excited to eat a big bowl of these things in a few weeks!